DARIA TUMINAS
INTERVIEW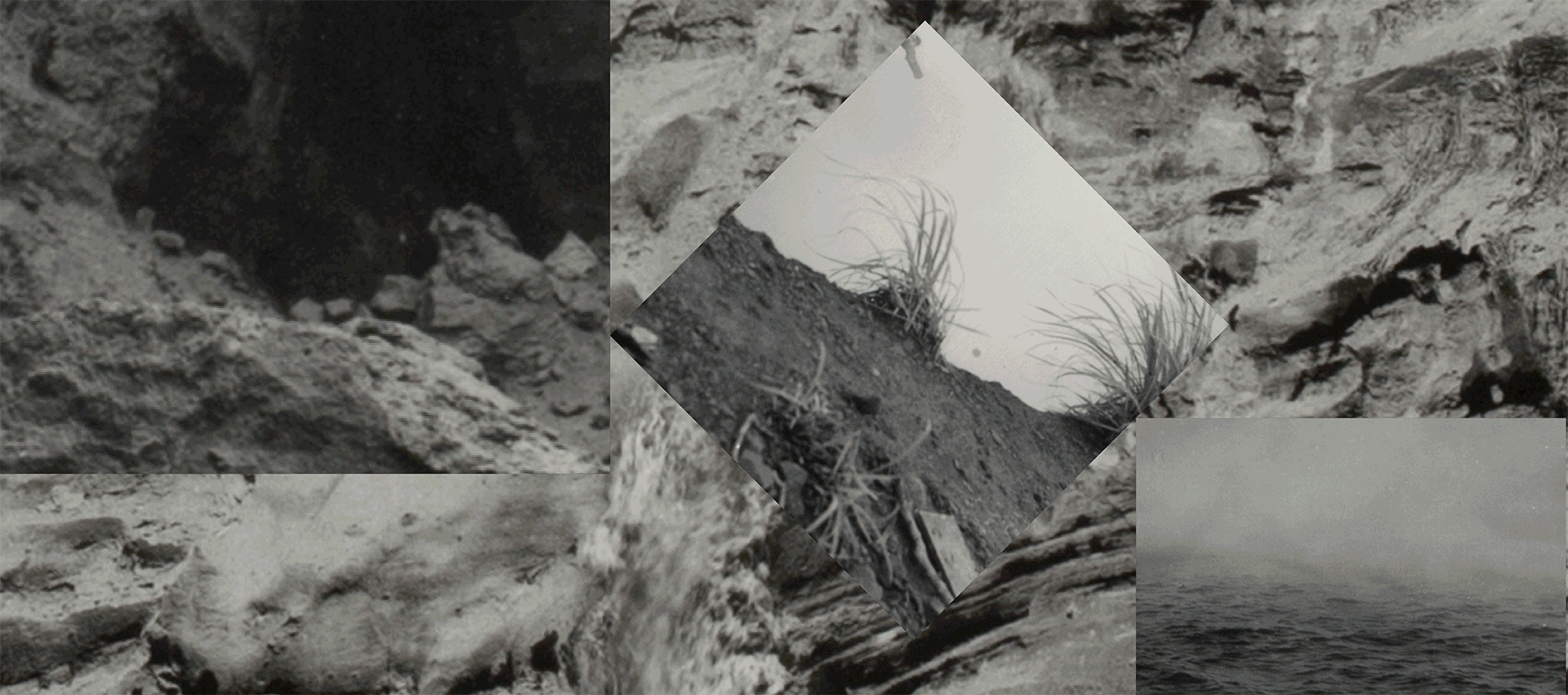 'Pass It On. Private Stories, Public Histories' at FOTODOK, 27.11.20-28.02.21, visual identity © Kummer & Herrman
With a background in Russian literature and folklore studies, as well as theory of photography, Daria Tuminas investigates the photographic realm through writing as well as editorial and curatorial practices, and often participating in lectures and talks internationally. Originally from St. Petersburg (Russia), and now based in Rotterdam (The Netherlands), Tuminas is the curator of FOTODOK, an exhibition and education space in Utrecht.


The exhibition 'Pass It On. Private Stories, Public Histories', whose virtual tour is now accessible online

here

, constitutes the last chapter of FOTODOK's 2020 programme, dedicated to the theme of collective memory, and features the ongoing projects of five artists: Inge Meijer (NL), Lebohang Kganye (ZA), Marianne Ingleby (US/NL), Pablo Lerma (ES/NL) and Yara Jimmink (NL). This exhibition explores the constructed nature of memory, the complexity of its production and transmission processes, and, by presenting ongoing projects, it urges the viewers to question their relationship with archives, their content and possible meanings.


This interview with the curator Daria Tuminas inaugurates a collaborative project developed between ARCHIVO PLATFORM and FOTODOK arising from a shared interest in the malleability of history and its meanings, in how our understanding of an image changes through time, and in the capacity of artistic practices to allow different perspectives and different potential readings to emerge. This will be followed by a series of conversations with the five artists to explore their practices and how these can contribute towards a reinterpretation of historical narratives through images and visual practice, highlighting the transformative potentiality of the archive as well as of the documents that were excluded from official narratives in broadening our perception of past, present and future.
Archivo Platform (AP) | The exhibition Pass It On. Private Stories, Public Histories concludes the 2020 FOTODOK's programme dedicated to 'Collective Memory'. Can you tell us how this theme was articulated and approached in this exhibition?
Daria Tuminas (DT) | FOTODOK focuses on one overarching theme a year. In this epoch when events and subjects rotate with great speed, we see our programming as a possibility to take time and to create space for an in depth reflection about socially relevant matters and the photographic medium. FOTODOK decided to concentrate in 2020 on the notion of collective memory. We kicked off with the exhibition Joint Memory: Photographic Fragments (14.11.19-23.02.20), proceeded with the show This Creaking Floor and All the Ceilings Below (06.03.20-16.08.20), and have rounded the theme up in November 2020 with launching the project Pass It On. Private Stories, Public Histories (27.11.20-28.02.21). Throughout these three exhibitions, as well as the accompanying public programming, virtual tours, publications etc., FOTODOK looked at what collective memory and its relation to the photographic medium from three different angles.


Joint Memory brought together artists whose work reflected on how collective memory of historical events have been represented through photography since the second half of the 20th century until the present. The main purpose was to discuss the mediated and constructed nature of collective memory. Individual memories are shaped and preserved through narratives created by others. We wanted to investigate the specific role that photography plays in shaping collective memory, through a variety of platforms such as books and newspapers, family archives and online media.


In the second exhibition, FOTODOK found it important to look back at our own institution and research the collective memory in relation to our space. The building of Lange Nieuwstraat 7, Utrecht was once a monastery, then a school for children with learning disabilities, and now is occupied by FOTODOK and Casco Art Institute: Working for the Commons, amongst others. We invited Bart Lunenburg to work on a site-specific installation, rooted in a year long research of the history and the architecture of the place. Casco, with whom we collaborated on this event, introduced more artefacts from site-specific projects that they had previously developed.
FOTODOK was working on Pass It On when the COVID-19 pandemic and related regulations for the cultural sector in the Netherlands became an everyday reality. With the previous exhibitions, we had tried to reflect in a critical manner about photography constructing memory in relation to historical events, and about our own locus' past. We also plan an outdoors installation by Yara Jimmink which is yet to take place
Regarding the final show we felt it was important to propose something that, considering all these factors would, firstly, make sense within the ongoing conditions, and, secondly, would add yet another dimension to our main subject matter. The first exhibition was more of a meta discussion, the second served as a self-reflective statement as well as an attempt to nurture the community and the communal space. What we needed to add to this equation was a natural continuation: personal angle and the archive, without which the discussion about collective memory would not be complete. FOTODOK invited four artists who were working on ongoing projects rooted in archives: Inge Meijer, Lebohang Kganye, Marianne Ingleby, and Pablo Lerma. The artists had access to the exhibition space and we wanted to emphasise the one to one meetings with the audience, who could make weekly appointments with them.
Marianne Ingleby, Operation Detachment, 2016-ongoing.
'Pass It On. Private Stories, Public Histories' at FOTODOK, 27.11.20-28.02.21 © Studio Hans Wilschut


Pablo Lerma, It Doesn't Stop at Images, 2020-ongoing.
'Pass It On. Private Stories, Public Histories' at FOTODOK, 27.11.20-28.02.21 © Studio Hans Wilschut


AP | The relation between photography, the archive and collective memory is one that will always ask for further research and experimentation. In this exhibition what was the particular aim of exploring the concept of collective memory?
DT | The projects brought together in Pass It On share a common starting point: family archives. Kganye's Ho thubeha ha lebone (A breakage of the Light) addresses her family's pictures made during apartheid in South Africa. In A Garden Revisioned, Meijer discovers an archive of pre-wedding photographs at a wedding hall, in Gwangju, which functioned between 1988 and 2006 and remained dormant until it was demolished during the artist's stay in South Korea. Ingleby's Operation Detachment originates from boxes of photographs, negatives and documents which she inherited from her grandfather Bruce Elkus, an official US Army photographer in Iwo Jima, in 1945. Lastly, for It Doesn't Stop at Images, initiated especially for Pass It On, Lerma dives into the IHLIA LGBTI Heritage's collection, composing possible queer visual representations from materials he encountered there.


In accordance to the well known saying "the personal is political," all the seemingly private stories that artists address in fact reflect larger phenomena in society. Often, from private family archives hidden narratives emerge, contrasting the established "official" collective memory. The valency of "family" (here used in a wider sense) photographic archives to propose a counter-narrative was rather important for exhibition concept. Another crucial point was that both photographic archives and collective memory are dynamic, constantly transforming, almost like living organisms. Pass It On specifically was spotlighting the ongoing nature of the projects, all at different stages of production. We wanted to focus on the process not only to show the artistic process itself or to support the artists who have been developing projects in these harsh pandemic conditions, but also to emphasise that photographic archives, as well as collective memory, are subject to constant movement and change.
Marianne Ingleby, Operation Detachment, 2016-ongoing.
'Pass It On. Private Stories, Public Histories' at FOTODOK, 27.11.20-28.02.21 © Studio Hans Wilschut




AP | The title reflects the dynamics at play in the exhibition and the imperative form of 'pass it on' seems to invite us to actively take part into this process of passing something on, a first indication of the active role that the audience is required to take on when engaging with these works of art and with the processes and methodologies chosen by each artist. We could consider that this active role already starts with the archive, continues with the artistic work and ends in the interaction with the audience. These many roles contribute towards a reframing of past histories and collective memories into producing new subjective forms of knowledge. How do you see the active role of the curator in this process?
DT | The active role of the Pass It On's curator was to create the physical space for the dialogue, for the encounter between the artists and their works, and the audience. And then to maintain it, and create other opportunities for encounters, beyond the physical sight. For example, supervising the production of 360° virtual tour of the exhibition; developing a publication which is the merging of a book with a domestic exhibition; arranging a series of four booklets based on the conversations with artists that will be distributed with every online order of our longstanding partner the restaurant SYR etc.. Amongst those initiatives, there is also of course this very valuable collaboration with ARCHIVO. To sum up, the curator's role was to create situations for the possible production of what you call "new subjective forms of knowledge."
Lebohang Kganye, Ho thubeha ha lebone [A breakage of the light], 2016-ongoing.
'Pass It On. Private Stories, Public Histories' at FOTODOK, 27.11.20-28.02.21 © Studio Hans Wilschut


AP | There is an experimental aspect to the exhibition in that the gallery could be used as a studio by the artists and that all the artworks are still in progress. Considering the latter, what dynamics did you establish in the development of this exhibition? Was the gallery used as a studio towards the construction of the exhibition and was there any collaborative engagement with the artists in development this?
DT | As FOTODOK shares the exhibition space with our neighbour Casco Art Institute: Working for the Commons, in the months leading up to the opening, the halls had been occupied by Casco's programmes, so we could not really use the space as a studio at that stage. Some of the artists were planning to work there more often, like Inge Meijer who was supposed to scan and sort her numerous archives and periodically update her "visual studies" of the images, or Pablo Lerma who was supposed to change the installation twice, presenting new chapters. The FOTODOK's rooms functioned mostly as an area for encountering artists and their processes rather than a studio in a traditional sense. The idea was that every week some of the artists would be presented (Lebohang Kganye was supposed to join digitally), and the visitors could meet them one to one by appointment. In the weeks after the opening, the "meeting days", as we called them, were working out really well, but unfortunately the lockdown did not allow to develop the expected exhibition updates. From a practical point of view we came to the conclusion that it didn't make sense to invest in further production, as the lockdown stretched until the end of the exhibition period and it is actually still ongoing in the Netherlands until the end of May.


It was crucial for me to collaborate closely with the artists on both form and content of Pass It On. The fact that all projects were in progress meant there was a mutual movement towards each other: I was witnessing and contributing to the projects' development, and the artists were giving feedback or suggestions regarding the exhibition's concept and installations.


Marianne Ingleby, for example, had her massive archive already scanned and structured by the moment we met, as well as having also collected a lot of audio interviews, some artefacts, photographs of veterans, among other things. It was a really long collaborative process to find out what should be exhibited and what could best represent the process stage she was at, making sure that, considering the many different sides of the story, the presentation would be sharp and focused. With Inge Meijer, we have spent long hours discussing the right approach to present her project and how to distinguish the artwork from the work process. Pablo Lerma has a clear vision of his installation's form from the start, but needed to do a lot of work at IHLIA LGBTI Heritage—as he still had to go through their archive, collecting and digitising materials, and developing his artistic strategy. In Lebohang Kganye's case, since we developed her first moving installation, it was important to give her a playground to test and try this new variation of her work.
AP | The ethical responsibilities that both the spectators and the artists have when engaging with archival material are one of the central kernels of this exhibition. As a curator, you too had many responsibilities: towards the archival materials, the artists and the public. What were the main ethical questions you have faced when conceiving this exhibition?
DT | Almost any work with photographic archives raises a number of ethical questions. For both the artist and the curator those are similar queries, as ultimately they concern the content of the images on the one hand, and the chosen presentation form on the other. The former largely deals with the rights of depicted people: the right to be seen, the right to be forgotten, the legal rights etc.. The latter is about making a statement through form or in regard to ethical dilemmas in a way that would not only be clear to the audience, but would at the same time make them aware of the multiple agencies involved: of the people represented in the photographs, the artists, other (both known and unknown) producers of images, curators, and also their own. Each project of Pass It On raised its own set of ethical questions during the exhibition development. To give just one example: what is an artist to a specific archive, and what is this archive to an artist? What relationship do they establish?


Inge Meijer discovered a collection of images in South Korea by accident, while participating in an art residency. She walked into an abandoned building and there it was, scattered on the ground. She collected what she could find, a few days before the building was demolished, with all its contents levelled to the ground. Even if she didn't plan to work on this project, she almost felt responsible for doing so whilst being aware that she does not share the same culture, and this made her question how she connected to it and how valuable would her contribution be, etc. In our conversation, which was also inspired by Ariella Azoulay's The Civil Contract of Photography, we concluded that Meijer was a temporary caregiver to these materials. We also discussed that people in the photographs could be easily identified and this pushed us to recognise what the core of this project really was: it is not about individual people's stories, it is not about the "exotic" rituals. Rather, it is about the building itself, its story, the body language and many more things, which we thought could all be highlighted by choosing not to show faces. This is why you see a lot of images in the exhibition installation, including videos and objects, but never the faces of those who were portrayed.
Inge Meijer, A Garden Revisioned, 2019-ongoing.
'Pass It On. Private Stories, Public Histories' at FOTODOK, 27.11.20-28.02.21 © Studio Hans Wilschut
Pablo Lerma, It Doesn't Stop at Images, 2020-ongoing.
'Pass It On. Private Stories, Public Histories' at FOTODOK, 27.11.20-28.02.21 © Studio Hans Wilschut


AP | The pandemic clearly had an impact on the exhibition and on its initially intended modes. As a result of this, an online tour was open on 5th of April. This means that the exhibition will inhabit two very different spaces: the FOTODOK gallery space, and the online space created for the digital tour of the same exhibition. Considering the different experiences enabled by these two spaces, how do you articulate them within the idea of the exhibition and how do you imagine the interaction with the public?
DT | I see the 360° virtual tour of Pass It On as a mere documentation of the exhibition. Visitors can find all the information they need to get a clear idea of the show: each artist introduces their own projects with a brief video, one can read the exhibition texts, download take-away posters, watch the video and audio installations, zoom in onto details, and leave a comment or questions in a visitors' book. While the tour is certainly a way to present and mediate the exhibition, I would not consider it as an individual exhibition-like platform. In fact, I am writing an essay for the upcoming book Curating Images (Fw:books, Mid 2022, edited by Iris Sikking and Anna-Kaisa Rastenberger) that reflects on the emerging culture of the so-called digital photographic exhibitions and tours. These are relatively recent formats within the photographic field and requires further reflection and experimentation. In most cases when I think of online spaces representing photography shows, I think of what Olia Lialina said in CHEAP.ART back in 1998 about online galleries: they "… only store facts and demonstrate that a phenomenon exists. They neither create a space, nor really serve it." Having said that, I think that online tours are absolutely valuable information sources—during the last year I myself have learned a lot through them.


Regarding the interactive aspect, this is of course THE question. If you think of social networks, gaming, VR, AR, NFT, web documentaries etc.—they have developed quite a toolkit of interactive strategies. Applying them to digital photographic shows (beyond the 'mere' possibility of leaving comments, downloading a file, zooming in on an image or detail, or donating), as well as to then maintain them would require larger financial investments and longer production cycles. However, now is the moment of shifting towards more digital events and projects, and I am excited to witness and participate in this shift, still believing that many developments are yet to come.
AP | The exhibition will also include presented in an outdoor installation. And finally a publication. How do you perceive these further layers in this project?
DT | FOTODOK plans to open an outdoor installation, When Summer Became Winter, by the emerging artist Yara Jimmink (NL) in August 2021. Originally it was supposed to happen in February but, due to COVID-19, the local city authorities stopped issuing permits for outdoor events or objects "containing information." However, the installation will finally open, as we hope, and it will happen on a significant date, the 17th of August, the day of the Proclamation of Indonesian Independence. Jimmink's project is in fact dedicated to the research of her own identity and of her family's story: in 1961, the artist's grandparents and her six year old mother travelled by boat from Ambon, an island in the Moluccan archipelago (ID), to Amsterdam. Jimmink's project is focused on the family photographic archive, in which the journey from one space to another is well documented. In terms of the artistic addition to Pass It On, this work brings up very urgent subjects in the context of today's Netherlands: (post)colonial history, colonies' independence, migration, identities, just to name a few. That's why FOTODOK wanted to create: a separate, open and public space for When Summer Became Winter, and to present it in Domplein—Utrecht's central square. FOTODOK usually tries to introduce both elements, the indoor and the outdoor spaces, aiming to encourage the development of a certain synergy between the two.


In July 2021, FOTODOK is planning to launch its first photobook, titled after the exhibition. It is designed by Kummer & Herrman and co-published with METEØRØ EDITIONS, founded by one of the participating artists—Pablo Lerma. The publication is a collection of unbound materials. They are folded and brought together so that they can be "read" in a linear way, just like a book. But they can also be taken apart and placed on a wall as a "domestic" exhibition. It will also include thorough texts from a number of theorists and curators. Professor emeritus of Leiden University and the author of Staging the Archive: Art and Photography in the Age of New Media Ernst van Alphen reflects on Meijer's work. Curator of Open Eye Gallery, Liverpool, Mariama Attah writes on Kganye's, whilst Hilary Roberts, Senior Curator of Photography at the Imperial War Museum, London, writes about Ingleby's project. The Phillip Leonian and Edith Rosenbaum Leonian Curator at the Brooklyn Museum, New York, Drew Sawyer looks into Lerma's practice. And finally, historian and independent curator Sadiah Boonstra reflects on Jimmink's series. This publication is indeed an alternative space. It gives an opportunity to experiment with translating the exhibition into printed matter. It is also a way to include some of the new works that the artists have developed since the opening of the show—the publication allows continuity. And finally, if someone was not able to see the show, this can now travel directly to the audience.
'Pass It On. Private Stories, Public Histories' at FOTODOK, 27.11.20-28.02.21, all installation views © Studio Hans Wilschut. All images courtesy of the artists and FOTODOK.


This interview. is part of the INTERVIEW SERIES developed in the context of the exhibition 'Pass it on. Private Stories, Public Histories' exhibition held at FOTODOK.